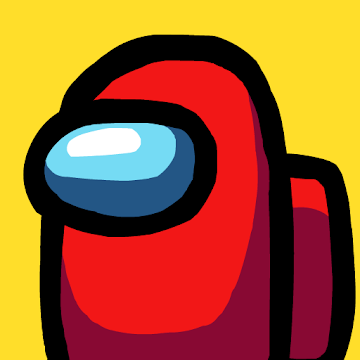 Astrosnout.com is not an official representative or the developer of this application. Copyrighted materials belong to their respective owners
Among Us
The Among Us game was first released in 2018, but it gets recognition only now. It went viral among streamers and bloggers on Twitch and YouTube, and now it is played by more than 60 million people every day.
What is Among Us Game About?
The multiplayer Among Us action game from the studio InnerSloth became a hit two years after its release. For several weeks in a row, it has not left the top five best-selling Steam games, and recently the number of concurrent users on all platforms has reached 1.5 million.
In short, Among Us can be described as a classic "Mafia" game, only a little more complicated and exclusively online. In "Mafia" there is a city with bandits, police, civilians, and other characters, but in this game, there is only a spaceship and a group of astronauts, among which there are one or more impostors. 1 game could get from 4 to 10 participants and no longer than three villains.
There are mini-tasks that are scattered throughout the ship. For example, you'll need to connect the wires in the electrical panel with your finger or collect garbage in the ventilation system. The only difficulty is that at the same time a disguised villain is running around the level, whose goal is to kill everyone. He can sneak up on a lone astronaut while others can't see and kill him. Also, the impostor can hide in the shadows around the corner or discreetly move through the ventilation in order to track down the victim, as well as arrange sabotage.
How to Play Among Us?
All characters look different, but you can detect the enemy only by their actions. The essence of the game is in the imperceptible opposition of two teams. To win, astronauts need to complete all the mini-tasks in different rooms of the ship or figure out the impostors, and the impostors need to kill all the peaceful crew members.
Where Can You Play It?
Among Us for Android and iOS is completely free. The developers make money on advertisements that are periodically shown between matches, and by selling some paid features. Advertising does not interfere with the process in any way. The game is also available for purchase on Steam.
Pros
Incredibly addictive gameplay;
Huge room for manipulation and bluffing;
Great visual style;
An abundance of settings;
Cross-play;
Low price on PC and no price tag on smartphones;
Cons
Servers sometimes don't work well;
Among Us