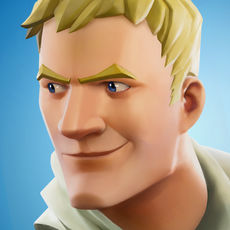 Astrosnout.com is not an official representative or the developer of this application. Copyrighted materials belong to their respective owners
Fortnite
Fortnite is a popular action game released by Epic Games in 2017. The game is available on all platforms (Android, iOS, Playstation 4, Playstation 5, PC, Xbox One and Nintendo Switch). You may download it from Fortnite official website. If you want to download it for your PS4, you will find it on the PlayStation Store. It is free to play. There are three modes in the game, and Battle Royale is the most popular of them. You can also choose Creative and Save the World.
Unique Graphics of Fortnite
Fortnite is a game for visual aesthetes. If you love bright juicy colors and flora and fauna of exotic islands, Fortnite Battle Royale is for you. You will not get bored by exploring this world. However, you have to be careful with the limited amount of time, since the map is shrinking. Although this world looks beautiful, the main attraction is still the skins you can receive for free or buy. They underline your identity and make the whole world of Fortnite look fabulous. The soundtrack matches perfectly with the picture. If you are tired from surviving you may enjoy online music concerts inside the game.
The Story on the Island
The game is incredibly complex and almost impossible to describe in a few words. It starts with you flying down to the unknown island from the colorful party bus in the sky. You have 99 rivals on this island. And the last standing wins everything. You can form an alliance in the game with the random players you've met inside or with your friends. In this case, your whole team can be winners.
To make the game more complicated and interesting, developers created Chapters and Seasons. The last one is Chapter 2, Season 5. You can meet the characters from Mandalorian, God of War, Walking Dead, and Halo. The narrative inside tells you about the never-ending Nexus War, and you at the start of Zero Point. There are quests inside that provide you with multiple rewards and in-game currency.
Complexity of Game
Despite all the layers that this game offers, once you are inside the Fortnite Universe you may find it easy to follow its rules. However, you have to be cautious about the constant dangers you face. No one is going to wait for you to learn how to survive. If you are a new player, it is recommended to make alliances with more experienced players, before you will be shot. The speed of the game is fast, which makes it even more interesting for experienced players.
Pros
Colorful exotic island;
Unique skins;
The advanced story inside the game;
The map is interesting to explore;
Free of charge;
Cons
The speed may be too complicated for newcomers;