The Goat Simulator 3 Commercial Has Been Deleted Due to the Use of Leaked Footage From Gta 6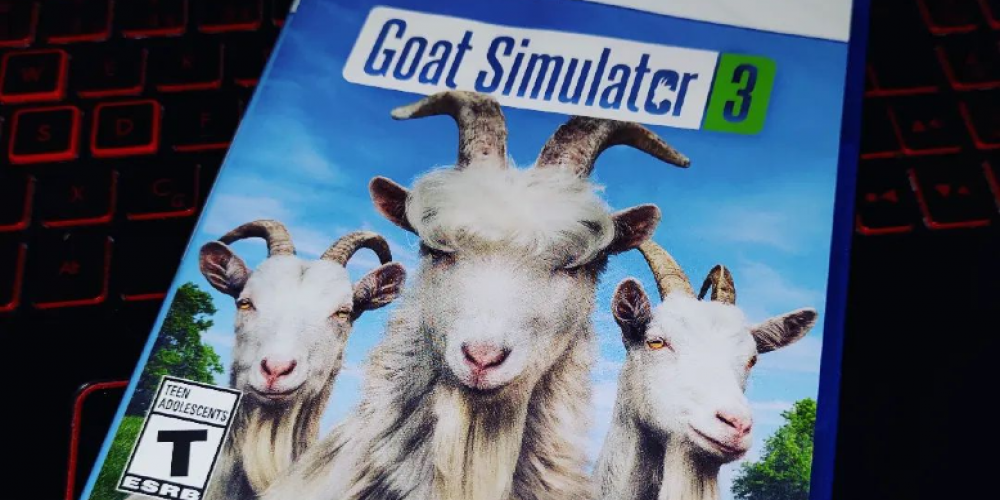 A new Goat Simulator 3 advertisement has been pulled due to its use of leaked footage from the highly anticipated game GTA 6. The trailer, which was posted to the official game Twitter account, featured brief snippets of the leaked footage and was quickly taken down after Take-Two, the publisher of GTA 6, sent a DMCA takedown notice.
The leaked footage of Grand Theft Auto VI was a result of a hack on Rockstar Games and it gave us a first look and insight into the game, including the characters, setting, mechanics, and more. This was the first time anyone had seen any footage of the game, even though it was known that GTA 6 was in the works. The footage was quickly scrubbed from the internet by Rockstar's parent company Take-Two Interactive, but it was still shared on social media and other platforms.
The advertisement for Goat Simulator 3 used the GTA 6 leaked footage to create a humorous scene. The b-roll of the diner robbery was used with the Goat Simulator 3 NPC composited into the background. It was a clever way to use the leaked footage without directly infringing on the copyright of Rockstar Games. Unfortunately, Take-Two didn't appreciate the gesture and was quick to issue a copyright strike on the video.
It's clear that the team behind Goat Simulator 3 didn't intend to infringe on Take-Two's copyright and was simply using the leaked footage as a way to have some fun. Unfortunately, due to the nature of the incident, the advertisement was pulled and the video was taken down.
Due to the sensitive nature of the issue, it is unclear if further action will be pursued by Take-Two.
This is not the first time Take-Two has pursued DMCA takedowns against the use of the leaked footage in the public domain. The company expressed major disappointment over its release and has been vigorously pursuing uploads and re-uploads of the footage in the hopes of scrubbing it from public forums.
Conclusion
The incident involving the Goat Simulator 3 advertisement has raised important questions about the use of leaked footage in official game trailers. While the team behind the trailer may have been testing the waters, it appears Take-Two is not quite ready to make light of the GTA 6 leak. Stay tuned for further developments. This incident serves as a reminder of how important it is to respect copyright laws and to be aware of the consequences of using leaked footage.