With each installment of Apex Legends, we get more interesting twists and additions, and this definitely applies to the range of guns. The roster continues to expand, and the old-time favorites get new additions. Let's take a look at some of the best weapons in different categories that you can use in Apex Legends.
Assault Rifles
This assault rifle has always been the leader in its category. R-301 Carbine is known for its high bullet speed, low recoil, and also excellent extended stock, mag, and barrel. The weapon works well at long range in the single-shot mode, which is another advantage. Another thing to mention is the Anvil Receiver Hop Up, which boosts a single-shot on this rifle and makes it even more special.

Compared to Carbine, VK-47 Flatline has always had a disadvantage of high horizontal recoil. The addition of Anvil Receiver Hop Up brought this weapon to the new level. Now, it's possible to switch between an assault rifle and long-range Sniper Rifle. VK-47 Flatline has great stats and is rightly considered one of the best in its category.
LMGs
This LMG model has an excellent fire rate and is certainly among the strongest weapons in the game. While Turbocharger is no longer a part of the game, the Devotion LMG works just like it did with it. When it comes to cons, the wind-up time and recoil are still significant before the fire rate reaches its peak. If you have enough skills, you can get excellent results with this LMG.

This LMG is certainly a strong weapon with high base damage. What is more, M600 Spitfire may have the biggest magazine compared to all other guns in Apex Legends. One thing to note is that it needs a reliable Barrel Stabilizer attachment to make sure that it performs to its maximum capability when you fire.
SMGs
To make Prowler truly powerful, you need a Selectfire Receiver Hop-Up attachment. Without this attachment, the reliability of this gun drops significantly. Also, if you add an Extended Mag to Selectfire, you will get a gun that can destroy everything that gets in your way really quickly.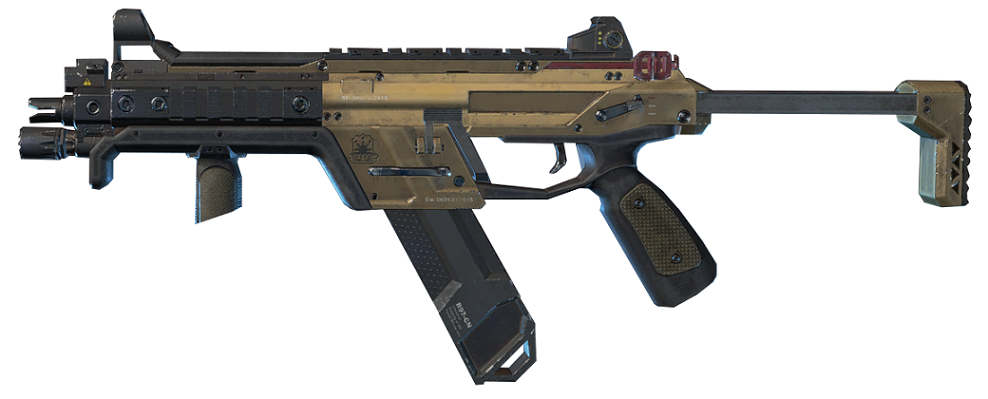 R-99 is a fan favorite in its category for many reasons. While it's difficult to control, it provides an incredibly high fire rate that brings you a serious advantage. In terms of its drawbacks, we should mention the limited size of the magazine and high recoil. If you deal with these issues, R-99 is certainly one of the most powerful weapons in the game.
Snipers
If you manage to have a high level of accuracy when firing, the Longbow allows you to do so from far away and with less risk. Compared to other options, this rifle has a slower firing rate, but higher damage makes up for it. The Longbow DMR is certainly a weapon to have in Season 4.

The Kraber is a bolt-action sniper that is highly powerful, and it certainly causes a lot of damage. It is in the category of crate-only weapons in the game, and it is not compatible with attachments. With this weapon, you get 8 shots that are certainly intense. The drawback of this sniper is that its fire rate is slower, and it is also quite rare. Still, it's valuable if you get your hands on it.
Shotguns

Mastiff is another crate-only gun in the game. This particular weapon comes with its shotgun shells, and you can get 20 shots when using it. When it comes to its close-range firing, the Mastiff is certainly a powerhouse. A single burst can bring a ton of damage, which is what makes this weapon a prized possession in the eyes of players.
Even More Weapons in the Game
These are only some of the prominent weapons from 23 options that you can use in Apex Legends. They have their differences and some obvious advantages and disadvantages. It's up to a player to decide which one is more valuable and works with their particular firing style.
What is your favorite weapon in Apex Legends? Which gun you cannot wait to use? Tell us in the comments below and share this article with other Apex Legends fans.