Air combat games allow players to embrace their inner aviator, offering the chance to pilot a range of aircraft in thrilling sky-bound battles. From dogfights in historical warbirds to interstellar battles in futuristic fighters, these adrenaline-pumping games immerse players in aerial warfare like no other genre. Buckle up as we count down the top 10 air combat games that will get your adrenaline pumping and engage your strategic combat skills in epic airborne battles.
1. War Thunder
Known for its stunning graphics and realistic gameplay, War Thunder offers an engaging flight combat experience across various generations of warfare. Players can pilot a substantial array of aircraft from different nations, engaging in massive online battles. The game's unique damage system, intricate aircraft customization, and various game modes make it an excellent choice for air combat enthusiasts.
2. IL-2 Sturmovik: Battle of Stalingrad
A titan in the realm of flight simulators, IL-2 Sturmovik: Battle of Stalingrad impresses with its historical accuracy and in-depth flight mechanics. Players step into the cockpit of World War II aircraft, experiencing intense aerial combat on the Eastern Front. The game's detailed graphics and realistic physics make every battle an immersive encounter.
3. Ace Combat 7: Skies Unknown
Blending realism with arcade-style action, Ace Combat 7: Skies Unknown delivers an exciting and fast-paced air combat experience. Players embark on a dramatic single-player campaign filled with gripping missions, in-game weather mechanics, and an assortment of aircraft to control. High-definition visuals combined with the thrill of dogfighting at breakneck speeds make Ace Combat 7 a must-play.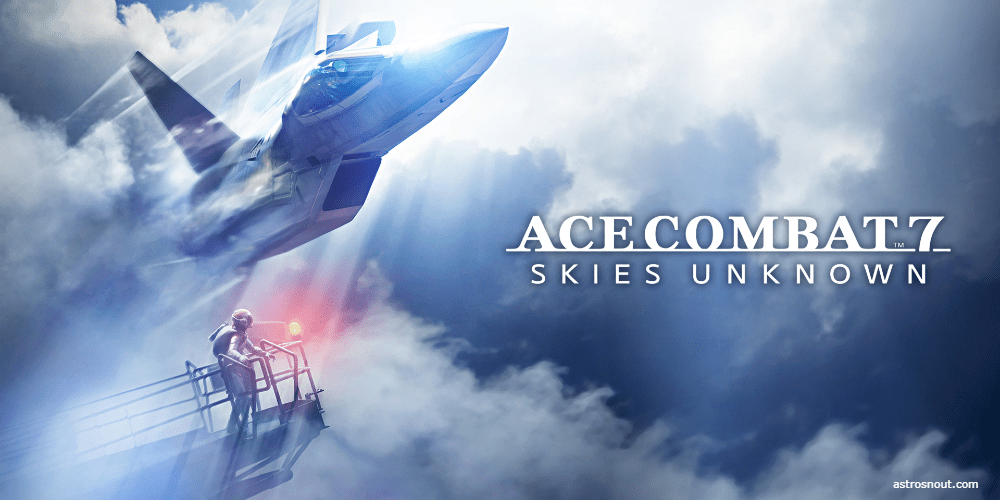 4. DCS World
A comprehensive, free-to-play digital battlefield game, DCS World offers one of the most realistic flight simulator experiences available. It contains a vast array of playable aircraft and the ability to engage in air-to-air and air-to-ground combat. With its realistic physics, detailed aircraft systems, and large-scale multiplayer environment, DCS World is perfect for those seeking a high-fidelity flight simulation.
5. Project Wingman
Project Wingman offers intense, fast-paced air combat in a great variety of aircraft. Featuring both a single-player campaign filled with explosive dogfights and a "Conquest" mode for replayability, this game is guaranteed to captivate any air combat veteran. With its striking visuals coupled with engaging and challenging gameplay, Project Wingman will keep players coming back for more.
6. Vector Thrust
Vector Thrust offers a unique cel-shaded aesthetic layered with arcade-style air combat action. The game provides multiple game modes, including a dynamic campaign that generates missions depending on your actions. With over 200 playable aircraft and an intuitive, customizable AI system, Vector Thrust presents an innovative spin on the air combat genre.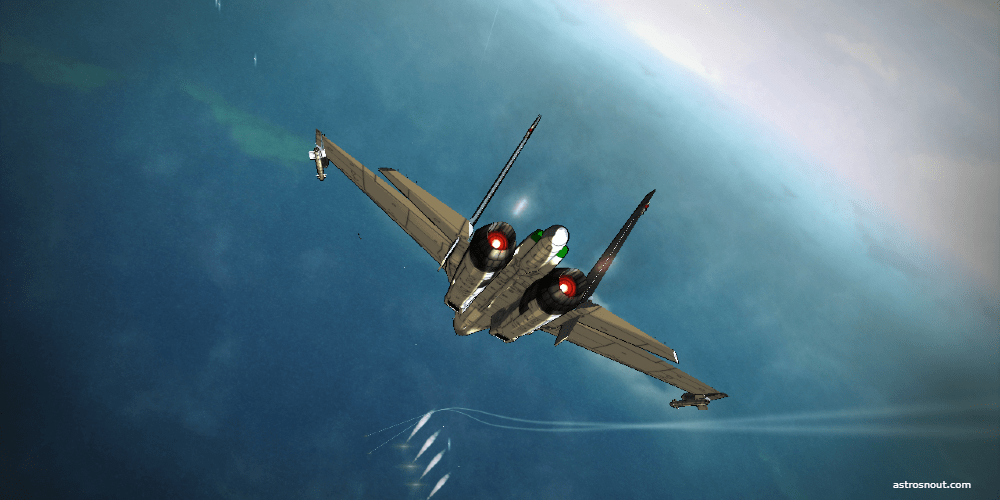 7. Sky Gamblers: Storm Raiders 2
Serving up a hearty dose of WWII-era dogfights, Sky Gamblers: Storm Raiders 2 combines historical accuracy with impressive visuals. From famous cityscapes to historically accurate aircraft, this game transports players back in time. Its gameplay is smooth, accessible, and remains exciting with online co-op and versus modes.
8. Warplanes: WW1 Sky Aces
For fans of historical air combat, Warplanes: WW1 Sky Aces offers players the chance to pilot vintage aircraft in the turbulent skies of World War I. The game features a selection of 30 historical planes, and players can engage in epic aerial battles in various game modes. With its rich graphics and immersive gameplay, Warplanes: WW1 Sky Aces is an excellent throwback to the dawn of aerial combat.
9. Tom Clancy's H.A.W.X
Set in Tom Clancy's video game universe, H.A.W.X is an arcade flight video game with a strong emphasis on epic air battles and aerial tactics. The game stands out with its 'Enhanced Reality System' feature, helping new players get accustomed to the gameplay mechanics. With over 50 aircraft and a gripping story, Tom Clancy's H.A.W.X provides players with a cinematic air combat experience.
10. Birds of Steel
Immersing players in the Pacific theater of WWII, Birds of Steel features 100 aircraft and a detailed single-player campaign. The game offers a balance between historical accuracy and engaging gameplay, allowing players to undertake torpedo bombing runs, dogfights, and more. From dive-bombing to carrier landings, Birds of Steel offers an in-depth WWII aerial combat experience.
Charting the Skies: Your Pilot Journey Starts Here
Whether you're a flight sim veteran, an air combat enthusiast, or a gamer looking for sky-high thrills, these top 10 air combat games offer a variety of experiences to satisfy your hunger for aerial battles. Ready to embrace the virtual skies and test your aviation skills? Choose your wings, prep your engines, and embark on these thrilling gaming adventures.