How to Survive Playing PUBG Mobile?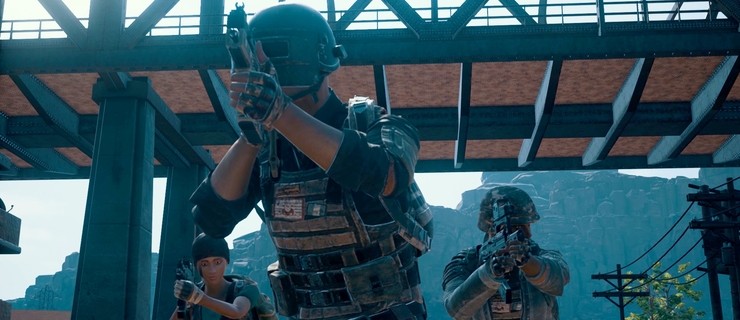 I am going to give you a lot of tips. Are you ready? But first, I would think of those who have not played PUBG Mobile yet and do not understand what it is about. Perhaps, my brief reference gets an outsider interested, and the number of followers of this game will increase. Well, that is a joke, of course, but I will be glad to be helpful in any case.
So, PUBG Mobile is a Player Unknown's Battlegrounds released by Tencent Games. It is available for mobile devices with running Android and iOS. To enjoy playing, you need an Internet connection only. This is a pure battle royal, meaning that all are against all and only the one will survive. You are suggested to start having almost nothing and to collect the needed resources, medical supplies, weapons, and more during the game. The gameplay of this exactly product suggests you fight with 99 players on the island, which is known as Erangel.
There are three modes. You can play alone, cooperate with others teaming up with one or three persons being completely different but still supporting you. You parachute onto the island and start performing your mission. There is the map of the island with both urban and rural environments, divided into areas. It is possible to customize controls and adjust graphics settings. Be ready for engrossing gaming experience and excessive battery drain.
That was the general information, and now I want to begin with details.
The right place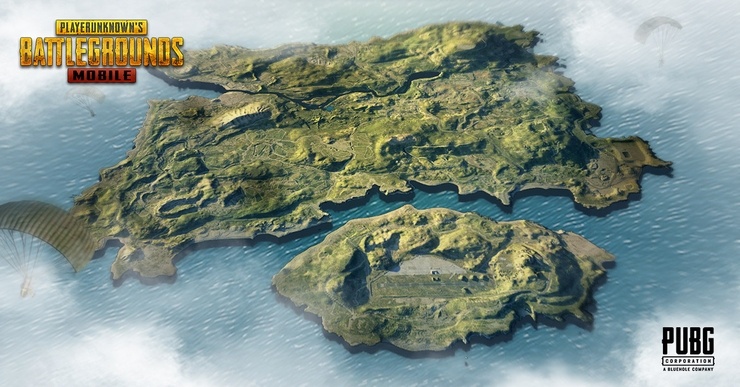 In this game you will get a massive map of Erangel offering plenty of areas covered with forests, hills, lakes, ocean, and more. Diversity of terrain is a part of your challenges. Such an attitude makes the game one of the most popular battle royals. You can decide where to drop. This is a vital moment, because it may grant you both advantages and troubles. The spot should be safe where you can look around, get your breath, and find the resources you need to defend yourself. I cannot say that only a strategy will help with this issue. If you think twice and follow my recommendations, you will be successful, though, of course, not without luck. I would say these two factors influence in equal measures.
What should you know? The best places where you can take many weapons and other things you need are the School, Pochinki, and Military Base. And remember, this fact is known by a lot of players. It means that already in five minutes of your dropping you will have to cope with plenty of other players trying to kill you. That is not the worst course of events if you are skilled enough and feel ready for quick gaming, but you should understand that it is not so easy to stand against a threat. You should remember that you will get more rewards when you play for a long time staying alive.
So, if you are not sure of your strength, you'd better think of any other place to drop into. It should be chosen that is hardly known by the others. Such uncommon marked locations on the map are Prison, Mansion, or the shipping containers which can be found in Georgopol. Here you will find a lot of weapons and gears but fewer attackers.
When you choose the location to land, consider a flight path of the plane. Naturally, most players prefer places located directly in line with it. Try to take a different approach and make a jump far away from that line to start your match far from enemies and have time to collect weapons. Be careful not to splashdown in the lake or ocean. I would recommend focussing on a coastal location landing with your back to the ocean. Thus, you will start your way inland slowly but safely. If you are a new player, follow my advice.
Be aware of Royale Pass challenges
Even if you do not perform the Royale Pass challenges, you should know those tasks in order to understand what players are looking for or chasing after. What do I mean? If there are challenges for the current week related to Pochinki, it means that here you can meet much more players than in other time. Why should you go there? You'd better wait until they move to another place to complete those challenges. I hope the idea is clear. Escape these busy areas if you are not involved.
Stay unnoticed when it makes sense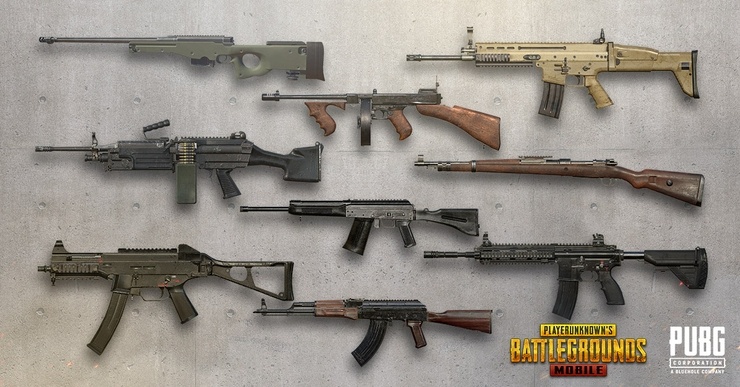 You should be keen and artful not to reveal yourself when it is better to keep unnoticed so that you could avoid attracting unwanted attention and think about how to behave. Mask your presence until you see the enemy and understand his intentions. Only when you have weapons and resources, gauge your strength needed to kill him, start acting.
If you are not sure that you are able to get the kill, refuse to get engaged in battles. Even if you manage to kill one contender, you will give away your location, and if you are not strong enough, you can fail to defeat the attack of other players, the number of which you do not know at the moment. They will be informed with the map notifications showing gunshots. Or they will track the footsteps of nearby players. This knowledge is very useful for the tactic. You can use it as well for taking out someone who loots his kill. But if you do not want to be taken out under such circumstances, get used to scanning the horizon.
Do not refuse "free lunch"
When we speak about fashion in this game, this is not about survival. And of course, you can ignore it, but still you are suggested a free full outfit in the waiting area just before a match is on. It is possible to get just one set which should be found before the plane takes off. It can be regarded as a warm-up activity. Try to find it and enjoy this Easter egg. You will get stylish clothes in black including boots and pants if you manage to climb onto the yellow container, then jump across to the second container, then continue going to the third one where you will find two blue boxes. Finally, you should jump onto the green container with a grey box and barrels on top, and here you will hit the jackpot! And to make it more complicated, you will be offered to race against other players to succeed. It is important to be very precise when jumping because if you fall, you will start again, and that cause you losing your time.
Some more tips for surviving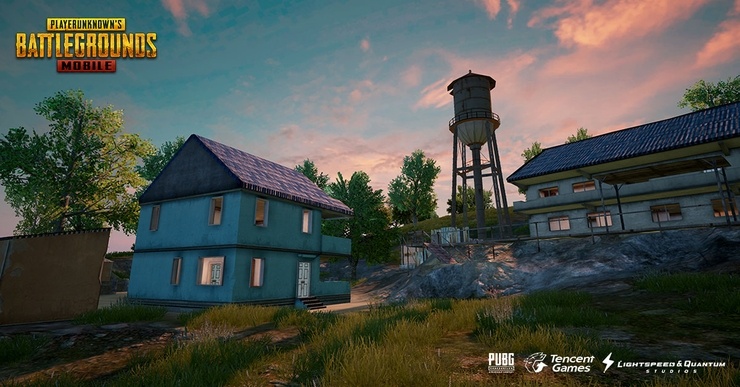 Well, I have described the most important ideas above, and now I would like to make some brief pieces of advice. The point is that PUBG Mobile is rather a tough game which does not forgive mistakes. If you have no skills and experience, you have less chance to win and in general to enjoy gaming because of constant failures. Use the following three strategies to take the most from each map.
I hope you know that there is a free-look feature in this game. You'd better master it to the most. Just in case you do not aware of it, I explain. This is an eyeball icon on the right-hand side of the screen. It helps you to keep a steady focus on what is forward. This opportunity is useful when you are going to jump on your enemy in order to get kills and win. It allows you to scan the horizon for opponents, to find one and spot him at the distance before he does it. This technique is really worth to be mastered. Combine it with the map noise notifications, and you will succeed in getting the jump on enemies.
There are situations when you just cannot understand the direction from where the enemy is shooting. The only right decision under such circumstances is to get down and look for a cover. Even if the attack catches you somewhere in the field where there are no trees, hills, and any objects, you should fall and crawl. At the same time, check the look icon and find the place where the shots are coming from. If you see a shelter, run towards it and heal yourself if there is a need. Do it quickly because you are definitely going to engage with the enemy.
Do not forget about vehicles and gears which are suggested in quite large numbers here. First, you will feel more protected especially when you are outside the safe zone, and you can stay alive only if you find a vehicle and drive away. Here you can change seats avoiding being killed. You are not required to follow the roads or obey the traffic laws; just do what you think can be helpful. Use trucks as a weapon against your enemy. You can kill running him down with a car. A single hit is usually enough. I would not recommend missing because you occur to be very close to the enemy who will definitely snatch the opportunity to shoot back.
Play and win
UBG Mobile is a very popular Battle Royale shooter, which can boast of over 10 million users playing it per day. You can join any match at any time and play with pleasure remembering and applying the above information which will help you to win. But remember that a such number of players make the game almost unpredictable, be ready for tricky reactions requiring fast decisions. You really need to be skilled and experienced to win every time. Do not relax and think about the map strategy. Erangel is the map which is known by everybody who plays PUBG Mobile. Players have memorized this map by this moment, and if you do not know it, you can take my drop locations and go for every match being sure in your victory.
This game is absolutely remarkable being able to keep the players coming back. Be ready for unique battlegrounds of various size and nature. They are full of details and hidden tricks. The mission of every player is to kill you, and you should be very smart to survive. Following my recommendations, you have much more chances to succeed.