FIFA 20 Volta — What You Need To Know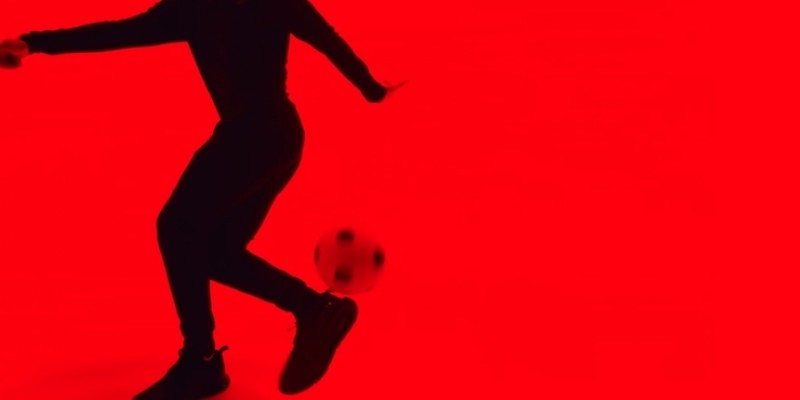 FIFA 20 will bring a new mode to try — FIFA Volta. Volta itself is an intriguing symbiosis of the long-gone FIFA Street and the Journey, which is career mode that sees you progressing from zero to hero. Volta includes plenty of enjoyable modes including a solid story campaign, online leagues and more good stuff.
1. Street football becomes serious
Volta will absorb classic FIFA game mechanics with some rough street vibes. That means that both you and your opponent's teams will have up to 11 players on the list. Although matches with fewer players are welcome as well.
And who said you could not recruit stars of the small-sided football? Among them you will find the godfather of street football Edward Van Gils. However, fundamentally Volta is still going to be a football sim inseparable from the rest of the FIFA 20. And skills at playing will mean much more than acrobatics, ruthless street spirit and showing off.
2. Arenas
From Amsterdam to Tokyo, Volta will put you in picturesque and tough-looking locations. There will be a skyscraper rooftop somewhere in Japan's capital, a beautifully rough football cage in London and some underground arena in Amsterdam. The surroundings will bring the brutal neighborhood spirit with its graffiti, dim lights and creaky concrete. It feels very authentic.
3. Fair Game is Flair Game
For those who used to enjoy spectacular tricks available in FIFA Street, Volta has a few tempting elements. Firstly, your repertoire of acrobatics will be quite extensive. Second, to initiate a trick, you just need to use the flick stick to enter/exit ball juggling with an impressive move. No more memorizing monstrously long button combos!
However, Volta will be primarily about playing and winning, not being skillful circus braggadocio. According to Matt Prior, the creative director at EA Sports: "So if you have a guy who just goes on the pitch and does skills, but his team loses, he'll get booed off the court."
One more intriguing element. If you enjoy taunting and teasing your opponents, there's one special move: get on your knees and knock the ball in with your head. In the ruthless world of street football, this is the biggest insult one could do to the rival.
4. The story behind the game
Another claim by Matt Prior assures that Volta is not a substitute for the Journey mode. It's a standalone chapter of the game. And it's way bigger and way more personalized. The Volta's story mode will include 6 hours of pure gameplay, in which you'll be able to design a custom character and learn a lot about the street football culture and history.
You character's skills will be honed and perfected over time. But your teammates will stay unchanged. That means that you will have to make really clever recruitment choices. And recruitment in Volta is possible only one way: beat the opposing team and take one of their players as a trophy. (It looks like human-trafficking to be honest).
As a result, you can get pretty creative when designing your dream team and calculating strategy in the long run. Remember: each unlocked player has unique talents and skills. You must build your planning around them.
5. Looking sleek
The mode has its own currency — Volta coins. You can honestly earn them by winning and later blow all of them on your fancy new look. In the street football culture, it's crucial to be dressed classy and swell.
Therefore you can wrap your character or the entire squad in the pricey sportswear from Nike, Adidas, Lonsdale, and other brands. And even blazing neon shorts are an option in Volta. You can't be stopped from looking bombastic.
6. More freedom
In Volta you will observe gender equality: women can be recruited in your crew along with men. Also, you'll have much more freedom in customizing the sponsored licensed kits. The number of players won't be strictly set to the classic formula of 11 vs. 11. Matches with 3 vs.3, 4 vs. 4 and 5 vs. 5 are an option too. Feel free to improvise.
7. Volta modes
All in all, 4 modes are expected to be featured in Volta:
Kick-off. Professional footballers will go streetwise! Take your favorite pro-team and compete against other big-league players in the streets of London, Madrid, Lyon, etc.
World. In a Single Player Match, you're supposed to beat a community-generated street crew. If you succeed, one of the players can be taken from the defeated team, but you must be extremely cautious about your choices.
Story. Design your unique character and embark on a street football journey. Play with the legends, forge a dream squad and finally make it to the Volta World championship hosted in Brazil.
League. Build a successful career in the Volta League. Work your way through and earn a place in the higher division of VL online.
More might be added later, but the Volta's confirmed core gameplay is guaranteed to integrate these 4 modes.
Will street football rock our world?
In Portuguese, "volta" means to return. It means the football returns from the loud stadiums and major leagues with multi-million transactions to where it truly belongs — rough and honest street football pitches.
As the executive producer for EA Sports FIFA Aaron McHardy says: "This year, we are embedding a whole new experience with VOLTA Football into the game that reflects how many footballers started out their careers in the streets. This is a unique aspect of the sport that gives our players experience, unlike anything they have ever seen before in EA Sports FIFA."
FIFA 20 is expected to be released on September 27, 2019. This game will be available for PS4, PC, Xbox One and Nintendo Switch. Players with pre-ordered Champions and Ultimate packages may begin playing on September 24.