WoW Shadowlands Expansion will Add New Playing Areas, Customization Options, and Much More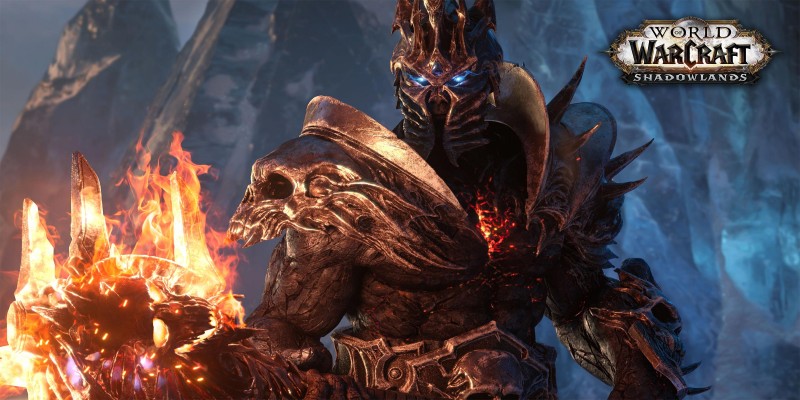 On November 1, 2019, Blizzard Entertainment, the company that is behind the development of one of the most popular game series of all time — World of Warcraft, announced the release of a new expansion set Shadowlands. The developers completely renewed the leaving system, added the level squish feature, and much more. What other improvements and new features you can find there? Read on!
Shadowlands: the main characteristics and gameplay
Shadowlands is the eighth expansion pack for World of Warcraft. It follows the Battle for Azeroth. It is the first time the developers have made the level squish since the first game released in 2004. If you played in Battle for Azeroth, you may probably remember that you finished at level 120. But in Shadowlands this level was reduced to 50, and the new level cap is 60.
Playing Shadowlands, you will explore five major zones: Baziton, Revendreth, Maw, Maldraxxus, and the Ardenweald. Also, there will be four new dungeons for leveling and a new raid. Similar to previous releases, the developers remained the features with the center city that features as the main hub for all players. For example, in The Burning Crusade, it was Shattrath City in Outland, in Wrath of the Lich King and Legion — Dalaran, etc. For the Shadowlands release was chosen the city of Oribos.
Improvements to the game could not but touch on customization. From now, there are more choices for certain playable races. Users can customize ethnicities, trolls and dwarves gained the opportunity to make the tattoos. Moreover, the undead can show varying degrees of decay. Blizzard Entertainment also improved The Death Knight сlass. It was added in one of the previous releases — Wrath of the Lich King, but now players can use pandaren and allied races.
New Game + Experience
The release was not named "New Game + Experience" in vain. Here you can play newly-added characters with the improved starting experience. The game starts on the island called "Exile's Reach". Like in all games, there are experienced players and newcomers. In Shadowlands, the preferences of both groups were taken into account. For example, the veterans who have already created the characters can choose the experience they want to add them at the beginning of the game, and a newcomer will proceed to Battle for Azeroth content.
Your thoughts about Shadowlands
As you can see, the new release is full of new improvements and exciting features. And what do you think about it? Share your thoughts in the comment box below.