World of Warcraft Classic: Turn Back the Time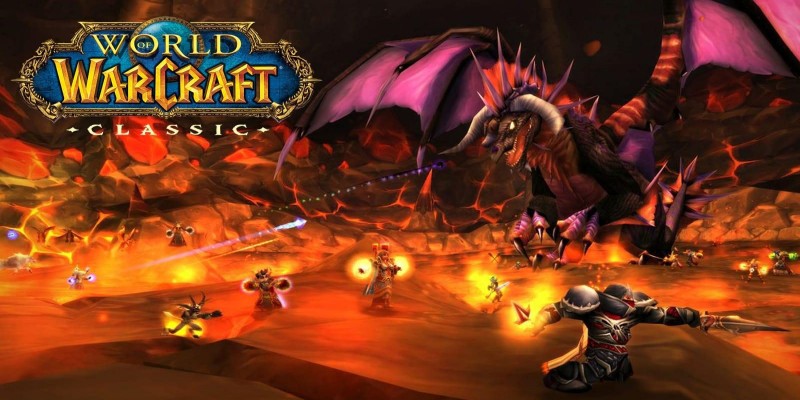 The extremely popular video game World of Warcraft, known as WoW in short and released in 2004, has appeared in the WoW Classic version. Why does the developer work up the nerve to spend time and resources to restore the played-out hit? Probably, we'll hardly know the core reason, but still, there is one clear explanation.
This online multi-player game has been updated a lot of times since its launch, and now it looks quite different compared with the origin. Players cherished the memories of its original content and asked to release the "classic" or "vanilla" WoW for those who are on a nostalgia trip. The wish of the consumers is the command for the developer!
Same Same But Different
When WoW was launched for the first time, it really influenced the market of online games. It was accessible to millions of users — everybody could appreciate the values of mass-market online title. It was extremely popular, and its producer ran ads on TV with celebrity endorsements.
Now we have the perfectly done title running on WoW's modern engine, which does not change how the things were almost 13 years ago. Surprisingly, it feels relevant. You will fight against monsters and complete quests just like you did it before. Being a fantasy game, it offers a beautiful virtual world with stunning surroundings. If you are among the early access players, you have already tried it and noticed that there are no bugs at all. However, you'll find here plenty of authentic features from the original title.
Still, we would not speak about the complete identity of WoW Classic to the original, apart from several options that were replaced before and restored now. Some players are excited to get a different game under the old cover. Classic is not a copy even though it is based on the origin to the greatest extent. Be ready for a change of pace. For instance, you will see the better-updated graphics, and some features may run easily compared with the old ones. Although if you have played the modern game and compare it with the vanilla version, you will think the graphics still look blocky and even terrible by today standards.
Why Do Some Fans Want Classic?
Not all fans are satisfied with this return. As they say, WoW was a great game for its time, but now, more than ten years later, you will find its virtues poor. Why should you put in all that time, when you can enjoy the best titles with the compelling gameplay and stunning graphics?
Well, it appeared that there are reasons. First, you will find the rich lore of the world here, and that is vital if you like stories. The vanilla games provide you with a kind of shield, under which you will find the very same plot.
Let's speak about this release as about an attempt to turn back time, but when everybody calms down their appetite, it may lose grounds. Still, it is a fascinating experiment attracting gamers to the title and increasing its popularity again.
Our Verdict: It's Worth A Try
When World of Warcraft was released, it managed to boast of about 12 million active players at the pick of its popularity. Of course, numbers have reduced since that time. After 13 years Blizzard has finally offered the vanilla release. Here the core system and combat feel mostly the same. Even if you find it flat in some ways, it is still very tempting. The release of WoW Classic is indeed an essential event for gamers who left the origin many years ago. But if you did not try it in 2006, you will like a fresh experience.
We'll be glad to know your opinion on this subject. Tell us in the comments below about your experience if you have already played the Classic WoW. And if you think the article is interesting, please, share it with your friends.