"Call of Duty: Modern Warfare" Advertises New PS4-Only Mode and Irritates Fans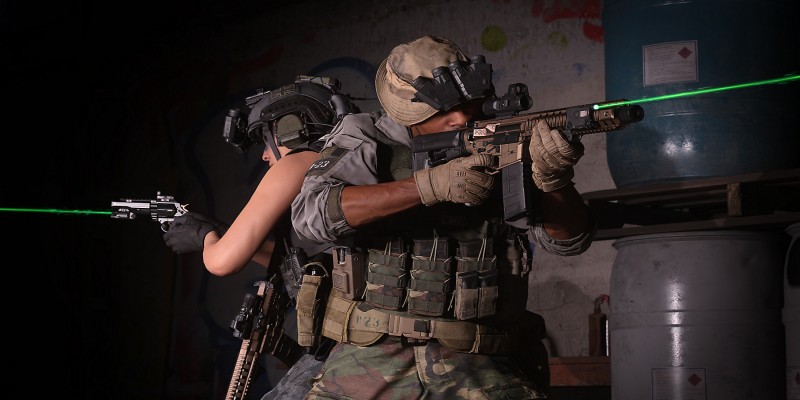 It seems like good autumn for Call of Duty franchise: its mobile version sets records in mobile gaming and earns millions for Activision. And no one complains that this version is mobile-only. Maybe because iOS and Android users are treated as equals? It's not the case with Modern Warfare installation, though. Its new mode is exclusive for PS4 users, and so the others are angry. Will this autumn end as a fall?
Single-Platform Multiplayer
​
The new Survival mode was leaked on September 24, when some of the updated Special Ops mode gameplay was demonstrated by the State of Play. It was seen from the video that it's a story mode based on survival. Well, it seemed okay, as players were tired of ubiquitous zombie modes, and Special Ops co-op mode has always been a good tradition of the series. But then the news spread out. And it unleashed the anger.
It turned out that the Survival Mode is so far developed as an exclusive for Sony PlayStation 4. While the release of the game itself is scheduled on October 25, other platforms will not receive this at least until October 2020.
As the game was advertised as a really cross-platform one, available for PS4, Xbox One, and PC, this decision is at least controversial. It turns out that for at least a year PS4 owners will be "more equal" than others. Of course, it found no support at all among PC or Xbox players.
Burning Twitter
To understand the reaction of those on other platforms, not planning to switch to PlayStation simply because of one singlemode within one single game, but still insulted deeply by this decision, one only has to follow hashtags on Twitter. Dissatisfaction spills just like blood in action scenes. Certainly, winning a positive attitude from those on PlayStation 4 and then 5, Activision loses the others' loyalty.
Isn't that too much ado about just one mode? It's adequate, the rumor has it, because it will be more than just one mode to select. Survival may be tied deeply into the entire story, so without it the game may lose its integrity, or have it severely damaged. That's why orders for PC and Xbox are being suddenly and dramatically canceled.
Officially Speaking
The most neutral commenters (XBM Network) highlight that, as survival mode will be available for Modern Warfare players on Xbox and PC, there will be a new installment of Call of Duty ready for release. There will be as well new generation consoles everybody will develop new games for, so by the time all the players get the full CoD: Modern Warfare, it will be morally obsolete. Not that the game is bad and won't last long (no one knows it yet), but it hits the wrong time of accelerating changes.
As for Activision's speakers, they assure the audience that Survival Mode will be the only exclusive one for PlayStation 4. All the other modes, like Spec Ops, single-player campaign, and regular multiplayer, will be available on all platforms and compatible across them. As for Survival, it's promised (in fine print) to become available on October 1, 2020, so this exclusivity time will last even less than one year. Well, in our era it sounds like "forever minus a day": what a consolation!
As for the role, Survival is set to play in the entire composition of the game, the official keep silence. There is neither a confirmation, not a retraction. It is an indirect confirmation that Survival is indeed important for the game. But still, if you are planning to purchase this game and overthinking it now, you better wait until the first official reviews are published.