7 Wonders Duel Now Available on Mobile Devices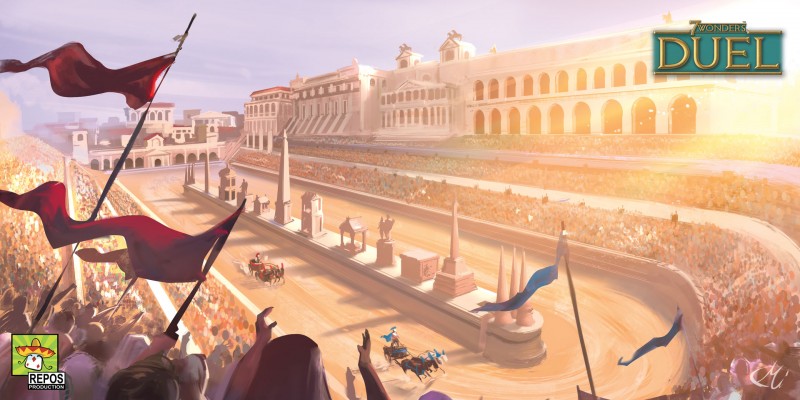 Great news for all fans of 7 Wonders! From now on, you can play this game on mobile devices. This announcement was followed by the news of releasing a new digital version of 7 Wonders Duel. In this release, Repos Production simplified the rules of a classic 7 Wonders game. What's different, and on what mobile platforms you can play the game? All the details are in this article.
7 Wonders and 7 Wonders Duel: what are the differences?
If you like to play strategy card games, you've probably heard about 7 Wonders. It is a multi-award winning tabletop game made by Repos Production. 7 Wonders can be played in two modes: offline and online. If we are talking about an offline game, then here you have to play against an advanced artificial intelligence system. The main goal of the game is to develop the civilization to construct one of the 7 Wonders. On average, each game lasts 5-8 minutes. This time is sufficient to develop all your skills in several areas: civil, commercial, military, and scientific.
7 Wonders DUEL resembles its parent game in many cases. Here you need to acquire cards that provide the resources or advance your skills. The main goal also remains unchangeable: your task is to develop the civilization to build wonders. The main difference is that in the DUEL version, only two players can play. This fundamental rule influences some other factors:
Players do not draft cards from the hands of cards. They show of face-down and face-up cards arranged at the start of the level;
As players can take the card only if it is not covered by their opponents, timing and bonus moves come into play.
What platforms can I download 7 Wonders DUEL to?
For now, the game is only available to play on two mobile platforms: iOS and Android. Therefore, you can get them on Apple Store and Google Play, respectively. It is worth to mention that the game is not free, but it costs less than 7 Wonder. Android users can purchase the game for about $6. Additionally, you can find the rules helpsheets available in several languages, including French, English, and Chinese on the official site.
Still have doubts?
Doubt buying 7 Wonders DUEL or not? Ok, you definitely need to try it for several reasons:
You are the fan od 7 Wonders;
You like strategy card games;
You like to compete with friends.
Overall, the improved graphics, simple rules, and multiplayer mode make the game popular and played in different parts of the world. Have you already tried it? Share your impressions with us in the comments below.