Top 10 Free of Charge Android Games in 2019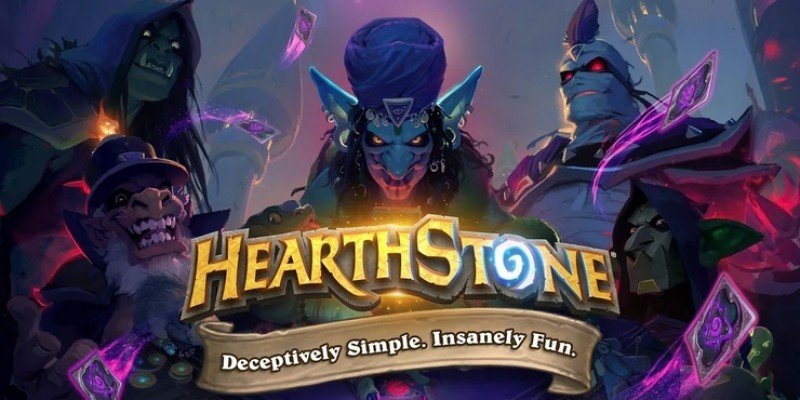 It's actually hard to find a decent Android mobile game that is totally free to play. Every good title will cost you anyway. So, instead of numerous games that suck you in with flashy visuals and addictive gameplay, and then try to vacuum your pockets, try our Top 10 Free of Charge Android Games selection.
Enjoy!
1. Alto's Odyssey — Mountain Dude
Technically, Alto's Odyssey isn't free. But its IAPs do not affect your in-game progress at all. In fact, the stunning scenery of the mountain view and dizzily high jumps charge no fee to be enjoyed.
Alto's Odyssey earned the title of a hypnotizing endless runner. And rightfully so! The mountains (seemingly Cordillera) are majestically lit with sunset/sunrise rays. There are giant air balloons peacefully gliding through the skies and fantastical castles with massive columns and tiny torches. And of course palms and meteor showers...
All in all, Alto's Odyssey puts you in the dreamy and meditative mood. As you soar up to the stars and smoothly swoop down to the slopes, you get a feel of infinite freedom. Along with awesome runner mechanics, there's also a Zen element in this game.
Alto's Odyssey meditative gameplay will take your troubles and worries away!
2. Brawl Stars — Beat the hell out of them!
Brawl Stars is a fun and stress-relieving game based on the massive brawling. As you enter the fight arena, either solo or with your friends, you're supposed to hammer faces of your opponents till they lie on asphalt senseless.
It's an online game, so connectivity is a must. In return, you get a few game modes: All vs. All, Snatch the Crystals, Heist Mode, and Bounty Hunter. They will let you enjoy the tactical and strategic sides of the game. So in Brawl Stars, you can combine clever strategizing with reckless violence.
Brawl Stars will surely make your fists itchy.
3. Hearthstone — Victory or Death!
Hearthstone is a card game based on WarCraft mythology. Consequently, you'll see plenty of heroes and characters from Reign of Chaos, Frozen Throne, and World of Warcraft. There will be such iconic figures as:
Orc Shaman;
Alliance Paladin;
Murloc Tidecaller;
War Golem;
King Crush;
Stormwind Champion, and many others.
You can collect many decks, putting together the most effective units and the deadliest special abilities: Battle Cry, Deathrattle, Divine Shield, Lifesteal, Mega-Wind-Fury, etc. Besides, there are minions to be summoned, including Abomination and Kor'Kron Elite.
There's the online multiplayer, but if you don't think you're not good enough just yet — perfect your strategic skills offline in the company of AI. As an extra bonus, you can synchronize your Hearthstone account on PC and Android since both platforms are supported.
Although it's just a card game, it doesn't feel lifeless or static. Every turn, spell, attack, and move are nicely enlivened with audio & visual effects. So expect to be thrown straight into an epic battle of wizardry and brute force.
Hearthstone brings the best of WarCraft in its card decks!
4. Critical Ops — Wanna join a special squad?
To Android Critical Ops is what CS: GO is to PC and consoles. Join one of the two teams: Special Forces or Terrorists. And the rest of the game is as simple as a pipe bomb blueprint: the opposing team should be entirely exterminated. There is a repertoire of maps to choose from: Bureau, Grounded, Plaza, Canals, Division and others.
What the game is especially appreciated for its zero pay-to-win policy. Players who go premium do not have any critical advantages. It's still up to your skills, luck, quickness of reaction and good teamwork that brings victory.
The downside of Critical Ops is its hackers and multiple bugs. The former do some nasty cheating so every shot they take on you counts as a headshot. The latter force you to restart CO constantly or make it crash in the middle of a heated battle.
Critical Ops waits for you to begin an anti-terrorist crusade!
5. Asphalt 9: Legends — Speedy and wrathful
Asphalt series are the biggest racing game on Android. All because its physics and visuals are surprisingly realistic and good for a mobile title. There's a gargantuan car catalog to choose from — 50 vehicles in total. Their engines roar furiously as you could expect. And there's a whole armada of online events, races and tournaments to compete with the real players.
But if you're a fan of the life-like car control mechanics in the game, you'll be slightly disappointed. The thing is, there's an auto-control, which doesn't let you control speed acceleration. As for the rest, it's a solid racing game with minimum pay-to-win presence and plenty of giveaways.
Melt the asphalt with your car tires in Asphalt 9: Legends!
6. HQ Trivia — Get paid being smart
HQ Trivia is a nearly sensational new trivia title. Why? Because it actually pays real money for your answers! However, don't let your anticipations go through the roof: the "winning" rarely exceed $0.1 or so.
But to earn even that microscopic cash prize, you will have to sweat a lot. Every day, from 9 PM EST to 3 PM EST players can join the brainy competition. Their number can amount to tens of thousands, by the way. Then there will be 12 tricky questions. Those lucky ones, who answer all 12 correctly will split the money. All in all, you can participate in 12 games weekly.
If you enjoy trivia games, then HQ is right for you. Maybe its prize money is nothing. But in other similar titles, you earn zero for your outstanding erudition. So why not try it?
HQ Trivia invites all the brainiacs to join the competition!
7. Pocket City — How about to be a mayor?
If you remember Sim City game and playing it gave you thrills — you're in luck! Pocket City is a strategy game, which challenges you to build and manage a prosperous city. Well, whether it will be prosperous or not depends solely on your choices.
To succeed, you need to keep your citizens happy. And what makes people happy these days? Of course well-organized infrastructure, available medicine and low crime rates! Build hospitals, fire/police stations, parks, and banks. Begin enterprises to provide work for your loyal people. Manage traffic and pave avenues.
However, building a dream city is only half the battle. The real challenge comes, when emergencies and disasters happen to your community. A massive fire? Call in the helicopters to drop gallons of water on it. A giant tornado? Well, you can come up with an idea on how to minimize its devastating impact, right?
Pocket City is a marvelous dream city simulator with its own challenges and joys.
8. PUBG Mobile — Greetings, Player Unknown
PUBG is a battle royale online game, of which you've surely heard. The concept is simple: a hundred of players enter the battlefield. As time goes by, this field shrinks, inevitably causing the remaining warriors to face each other. Thus, there are no campers, and every deathmatch has a fixed time.
One of PUBG's strong aspects is its weaponry arsenal. You will find neatly recreated real-life analogs of Groza assault rifle, Scorpion handgun, UZI SMG, and others. Its maps are artfully designed, providing both amazing visuals and plenty of things to use tactically.
Join PUBG Online with 200 million players now!
9. Vainglory — Angry MOBA
Vainglory is the closest thing to Dota2 you can get on Android. You can join the battle by yourself or form a clan with your buddies. The rest of the gameplay follows MOBA canons: pick a hero, slay mobs, gain XP to unlock spells, earn money and buy artifacts to boost your abilities.
As a bonus, you get decent visuals, a roster of 25 playable heroes and a large online community. IAPs are present in Vainglory as well, but they do not make you an imba-player. As of 2019, Vainglory has been downloaded 10 million times.
Vainglory is the top choice for those who want a mobile MOBA.
10. Dr. Mario World — Mama Mia, pneumonia!
Dr. Mario World is a remake of the classic NES game, in which Mario put on a med robe and fought nasty microbes. History repeats itself again: evil bacteria have invaded the Mushroom Kingdom! Only this time, apart from Mario you can also pick Princess Peach, Luigi and even Bowser. Somehow, the nefarious heavy-weight dinosaur dabbles in medicine too.
Microbes can be exterminated by throwing colored pills on them. If a whole pill or at least it's half matches the color of a microbe, you can kill it. Also, there's a whole cornucopia of puzzles to beat and even a PVP multiplayer. By eliminating bacteria quickly, you can defeat your opponent.
Join Mario in protecting the Mushroom Kingdom from smirky microbes!
Game's on
Which free Android games would you personally recommend? Which do you think should be included in our next Top Ten selection? Share your opinion with us in the comments!