Metacritic Nominees: 10 Best Nintendo DS Games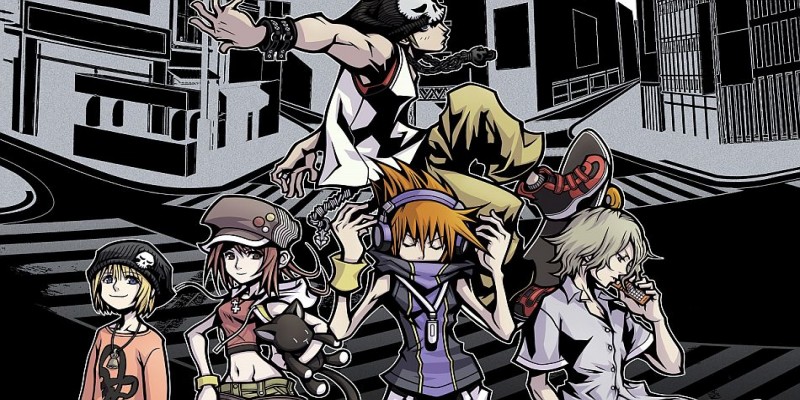 Nintendo is known for its popular titles played all over the world by millions of players. Mario and Pokemon are among them which are hugely in demand even if the years have passed since they were released. Also, it produces and markets game consoles of high quality with a pack of titles for each one. One of the most successful devices for handheld gaming is the Nintendo DS. Being innovative, it delivers useful features needed to create breathtaking experiences which are not available with video game controllers. We have done our best to choose the highest-rated titles from its massive library, and now we introduce them for your consideration.
Grand Theft Auto: Chinatown Wars
We would offer this very title as the top-rated one among Nintendo DS games having been released up to now. Here the players will fight against the police, which is trying to punish them for the slinging of drugs. The events occur in Liberty City that delivers an engrossing open-world experience. The game is full of smart features. You can use the touchscreen to interact with the characters or apply your microphone to call a taxi. The visuals of the title are almost entirely 3D, including cars, buildings, and obstacles. So, we would say that this game can boast of current-generation features.
The story is fascinating, providing turns and twists, especially in the single-player mode. We would not tell you the details in order not to spoil the things. Just start playing and discover them on your own.
We would say that the title is so popular due to a wide variety of controls and the open-world gameplay. If you read the reviews for this game, you will find that most of them are positive ones that praise its high performance and impeccable storyline.
Mario Kart DS
If you have Nintendo DS, Mario Kart DS should be in your collection of video games just because it is a perfect example of racing series, providing significant ways to entertain. By the way, it supports online multiplayer. Also, you will find the content for offline playing experience.
There are several modes available, including a local multiplayer, Time Trial mode, and even the Grand Prix. Grand Prix competitions can be contested in three classes. When you level up through them, your character will move at a higher speed, and their behavior will become more aggressive.
As a whole, the game impresses with the depth of its gameplay. The tracks have almost everything you can imagine, including simple circuits and difficult courses with plenty of tasks to avoid traffic, and more. In the beginning, you have only eight characters and a couple of vehicles at your disposal, but while playing, you will unlock more. There are also missions that should be completed against time limits.
Game critics published the praising reviews for this title, highlighting that it is one of the most popular racing games.
New Super Mario Bros.
Super Mario games are the classic of the genre coming in all shapes and formats you can imagine. Still, they continue to be played with excitement. New Super Mario Bros. delivers updated gameplay with new power-ups and modes which make you think it is an entirely new title. You will like its flashy visuals. As usual, Mario travels around a two-dimensional environment, dodging obstacles, collecting power-ups and coins, eliminating enemies. You will be able to save progress. Here you can enjoy the single-player experience and a competitive multiplayer mode.
Also, there are mini-games which are perfectly controlled with the DS's touchscreen and microphone. Everything is good with this title, including the graphics and merry soundtrack.
Mario & Luigi: Bowser's Inside Story
Everybody loves the Mario & Luigi franchise because of its simplicity, addictiveness, and sparkling humor. This very title is of no exception. Moreover, it is considered to be the best one of the series. This opinion is proved by its nomination for Best Handheld Game at the Spike VGAs in 2009.
As usual, the adversarial relationship between Mario, Luigi, and their enemy Bowser continues. Be ready to have fun disentangling from ridiculous situations. Here you have the DS's dual-screens. One is used to control Mario and Luigi, and the other is for keeping Bowser under control. The comedic plot deserves recognition and is considered as the best one in gaming history. In addition, the title is updated all the time improving the performances and becoming even stronger.
Chrono Trigger
Chrono Trigger is a JRPG developed and published by Square. It is supposed to be one of the best in this genre with a brilliant cast of characters and a gripping story. Its DS re-release was a success both with critics and players, which enjoy the exciting experience of playing this classic title. Here you will find a lot of improvements, innovative design solutions, and fresh challenges. New story content attracts and makes you discover all the details it suggests. You will explore the new areas and enjoy powerful gameplay. The replayability of the game is also high due to the numerous endings provided.
You will be satisfied with its combat system allowing three players of your team to attack separately. Also, you can pull together efforts and apply double or triple techniques. That approach will endure your team with high power. You will explore various dungeons following the world map with a birds-eye view. The enemies appear everywhere you are at the moment. You can skip fighting or get involved in it. Here the concept of time travel is used meaning that any of your actions causes specific changes in the world around and effects on the course of events in the future. Such an absorbing gameplay forces you to think twice before performing any acts.
Advance Wars: Dual Strike
Advance Wars: Dual Strike is probably the best of the Advance Wars series due to its gameplay and addicting nature. You are expected to develop and apply the strategy based on your current tactics. The title allows taking all advantages of the dual-screen functionality of DS when you can use the top screen to view various vital information while the battle is displayed on the bottom screen. Besides, you can use both parts to watch two battles. Of course, the dual-screen is not the only virtue of the title. It includes a lot of improved features, which you can find in the previous games. It has rather deep core gameplay. It takes you about 200 hours to complete the missions. Besides, you will certainly like a map editor and multiplayer battles.
The Legend of Zelda: Phantom Hourglass
We just cannot skip this title when we speak about a Nintendo system which is its first Zelda game. The key mission here is exploration, meaning that the character, which you navigate, will explore the seas looking for treasure. These activities are easily controlled with touchscreen tools working in a seamless manner. Though, if you prefer, you can use a control stick.
The game is full of puzzles, which are rather smart requiring players to pause to think in order to solve it. They say that Phantom Hourglass is one of the best DS games. Thus, if you have not yet tried it, we recommend you to do that. Its visuals are a masterpiece. Almost any players give this title the highest score.
Castlevania: Dawn of Sorrow
Castlevania: Dawn of Sorrow is an action-adventure game developed by Konami as a sequel to the Aria of Sorrow, which was successfully played on the DS. You can feel a little bit uncomfortable with touchscreen controls, but all other elements, including its solid content, thrilling actions, and rather sense bearing story, deserve praise. You will definitely enjoy the game's soundtrack of high quality.
Here you will navigate Soma Cruz, a young adventurer who is able to collect the souls of monsters killed by him and to get their powers. He escaped Dracula's castle and decided to prevent the evil characters from reviving the lord. While performing the tasks, Soma will gain experience using souls for customization of equipment, increasing in strength and intelligence, and leveling up.
The World Ends With You
This is a perfect action-RPG developed by Square Enix and released in 2007. Its unique gameplay will provide you with smart challenges to complete. Enjoy unusual plot, stunning graphics, and marvelous music.
Here you will navigate the main character who is a dead teenage boy, Neku Sakuraba. The events happen in Japan, in a small town Shibuya. The boy takes part in the Reapers' Game where a winner gets the chance to become alive again. The competition is held with other dead persons. Everybody does its best to win; that is why you should be very smart and skillful.
All players will appreciate the new combat experience that is possible thanks to the game's innovative Stride Cross Battle System. The story is quite exciting, and it will keep the player focused until the end.
Meteos
Super Smash Bros. creators designed this puzzle game as well. We would rather say that this is a puzzle game based on the idea of falling blocks. On the screen, you will see blocks dropping from the top screen. You should manage to arrange them in a proper way manipulating as you can. There are several modes with particular features and special goals. The game is popular and can boast of nice reviews. Everybody notes their addictiveness. Enjoy its core gameplay, sound soundtrack, and excellent graphics.
Why Those Titles
We believe that the suggested brief reviews will help you to understand the core reasons for the above titles are considered to be the best for Nintendo DS. They are well-done and worth your attention.
Of course, you can have your own opinion if you have played them before. We'll be glad to know the details. Please, leave your comments below.