Best 10 Games Released In November 2019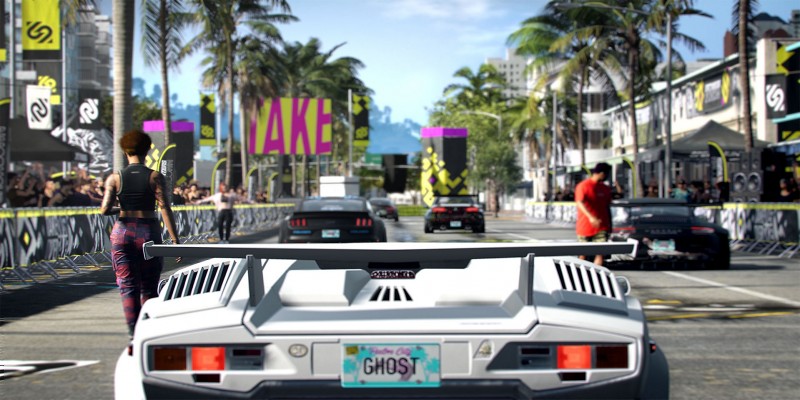 Greetings to all gamers! We are here to tell you about the new exciting games coming out on different platforms in November 2019. Are you in anticipation? Well, then we will not languish and drag out with long greetings, but immediately get down to business!
Pokemon Sword and Shield
Date: November 15
Platforms: Nintendo Switch
Without exaggeration, this is one of the most anticipated games of this year. Sword and Shield is the second release for a home game console in the Pokemon series and the first installment in the eighth generation. The game was announced in February this year. Several new features were added in this launch for the first time, including the Wild Area, cooperative raid encounters, etc.
Just Dance 2020
Date: November 5
Platforms: Wii, Nintendo Switch, PlayStation 4, Xbox One, Google Stadia
Just Dance 2020 was unveiled on June 10, 2019. Ubisoft is the company that developed and published the game. This game is the perfect solution for all parties: just catch the music rhythm and start to move. It includes dozens of popular songs released from 1979 to 2019.
Shenmue 3
Date: November 19
Platforms: Windows, PlayStation 4
This is the first game designed for PC in our list. Let's reveal a secret, hopefully not the last. Shenmue 3 was developed by Neilo and Ys Net as an action-adventure game. This launch is a sequel to Shenmue 2 that continues the story of Ryo Hazuki, a teenage martial artist trying to find his father killer. Are you ready to help him?
DEATH STRANDING
Date: November 8
Platforms: Windows, PlayStation 4
Death Stranding is an action game planned to be released this autumn. It features an open world and includes asynchronous online functions. The events described in Death Stranding are set in the United States after the apocalypse. As a player, you need to deliver the vital resources to the last fractured and isolated humans' colonies.
Star Wars Jedi: Fallen Order
Date: November 15
Platforms: Windows, PlayStation 4, Xbox One
Set in the Stars Wars universe, the game immerses you in dangerous and exciting galaxies adventures with your favorite heroes. The game was developed by Respawn Entertainment and published by Electronic Arts. Here, you will assume the role of Cal Kestis that attempts to survive.
Narcos: Rise of the Cartels
Date: November 15
Platforms: Windows
Another game based on the popular film series — Narcos. It describes the story of Pablo Escobar, a Colombian drug lord, narcoterrorist, and a leader of Medellin Cartel. You take part in the events taking place in the 80s of the last century in Colombia. Chose the side you want to play: the police or Cartel, and start your fight!
Terminator: Resistance
Date: November 15
Platforms: Windows, PlayStation 4, Xbox One
The game is set to be released in November 2019 in Australia and Europe, and in December on the territory of the United States. Terminator: Resistance, a first-person shooter, described the story that occurred in the post-apocalyptic Los Angeles in 2028. Players will assume the role of one of the soldiers of John Connor-led human resistance that fight against robots. The most interesting part of the gameplay is that it has multiple possible endings.
NEED FOR SPEED HEAT
Date: November 8
Platforms: Windows, PlayStation 4, Xbox One
Attention to all fans of Need for Speed games series! This autumn the twenty-fourth installment in this series will be released. What to expect from it? First of all, the diverse landscapes and geography, such as open fields, rivers, and mountains. Secondly, a broad choice of cars and manufacture. Thirdly, more customization.
Age of Empires 2: Definitive Edition
Date: November 14
Platforms: Windows
In the new version of Age of Empires, the developers totally remastered the original game. The second launch features the improved graphics, new gameplay elements, such as civilizations, and supports 4K resolution.
Doctor Who: The Edge of Time
Date: November 12
Platforms: Windows, PlayStation 4, Oculus Quest
Could you stop the next unknown enemy that wants to tear the universe apart? In this adventure game, you will face the number of challenging puzzles, fight iconic monsters, and much more.
What do you choose?
Found something interesting for you? Or maybe there is another game which release you expect to see. Do not be shy! Share these titles with us in the comments below.